---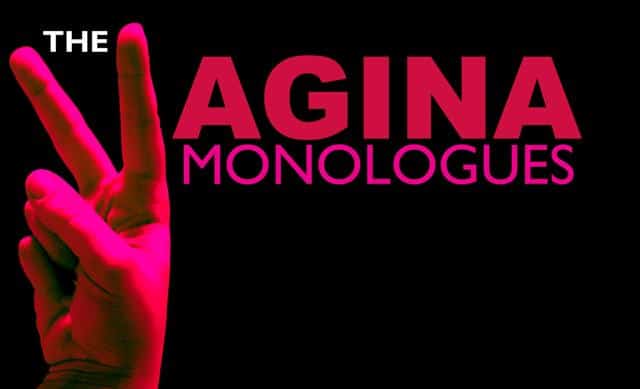 BUSAN, South Korea -Y?ndào, tupp, jil, or vagine. No matter the language, the word 'vagina' has often had a negative or embarrassing connotation. However, in the last 10+ years, thanks to playwright Eve Ensler, there has been a steady reclamation of the 'V-word'.
In 1996, what began as casual conversations with friends about sex eventually snowballed into Ensler interviewing over 200 women from around the world. Each woman shared her personal stories of tragedy and triumph regarding the female anatomy. Through the meetings, Ensler became inspired to 'celebrate the vagina' in her one woman show, "The Vagina Monologues". Originally set to be a limited run, it has now been translated to 45 languages and performed in over 130 countries. The success of the show, allowed Ensler to begin a campaign called, V-Day, which 'supports anti-violence' associations around the world.
According to the website, www.vday.org, "the V-Day campaign exists for no other reason than to stop violence against women." To date, 'the V-Day movement' has raised over $70 million at benefits, performances, and gatherings. In 2009, over 4200 V-Day events were performed around the world from February 1 to April 30.
Hoping to follow in the footsteps of thousands of women, including Meryl Streep, Oprah Winfrey, and Salma Hayek, the participants in Sunday's performance at Monk Live Jazz Bar near Kyungsung, realize the importance of the show. Particularly in a culture where openly talking about issues and crimes related to sex are taboo.
Ashley Stubbeman, who has been in two previous productions of the monologues, explains her reason for participating a third time. "I know Korea is a very conservative culture but that does not take away from the fact that ALL women have vaginas and their very own vagina monologues. Each monologue came from a person who had the strength to share their victory. I think all women want to talk about their vaginas, even if it is sharing stories of pain or violence."
Sunday's show will include an array of scripts, all with a central theme of female empowerment. One monologue, "The Flood" is about a woman who finally gave herself an orgasm in her 70s because she was ashamed of what 'leaked out of her' during her first, exciting sexual experience as a teenager. Another monologue involves a woman reflecting about when she came to realize how beautiful her vagina was thanks to a man, named Bob, who was nothing more than ordinary.
There is also another monologue involves a woman reflecting about when she came to realize how beautiful her vagina was thanks to a man that was nothing more than ordinary. However, the most poignant piece I believe will be, "Say It". Performed in both Korean and English, "Say It", is a regional monologue that was written by a Korean woman who was forced to be a 'comfort woman' during the Japanese invasion in the early 1900s.
The reasons behind each performer's motivation to be in the show varied–from overcoming fears of public speaking to more personal dedications. Co-organizer, Annabelle Murphy, is hoping to honor her friend who passed away six months ago. "My friend Saima was actually in the show the first time I saw it. She said I would make a good, 'Woman who made vaginas happy.' My performance is for her."
Other women have their own reasons for performing. Jennifer Howell hopes that women walk away with a new appreciation of themselves. A sentiment added by fellow thespian, Joanne Fairgrieve. "I hope that people not only start talking about their experiences, but not forget that we're donating to a great cause." Proceeds from the performance are going to My Sister's Place, a shelter that provides support for women who have fallen victim to sex trafficking in Korea.
Sunday's performance also answers the need for creative outlets in Busan amongst the foreign community, albeit the female part of the community. A trend that started with 'Open Mic Nights' evolved into the regular performances of Wordz Only, and most recently Busan Saturday Night Live. V-Day Busan 2010 event producer and organizer, Jae Hee Oh, believes she found her calling in life and not soon enough, "This year has been a milestone for me both professionally and personally. Now I have found the inner peace that I was looking for."
Already, a part of the performers' wishes have been met. Thanks to curiosity linked to the title of the show, dialogues have been sparked. When asked what they would name their vaginas, the performers gave the following responses: Bob, Ms. Ticklepants III, Lady Va-gaga, LaRouge, Super Woman, Petunia, and Slugger.
In the end, it doesn't matter how you say it…just say it.
---
For information about the V-Day movement: www.vday.org
For information on the shelter: www.durebang.org
For info on the show in Busan go here.
---
The Cast
Lynsey Bolin
Lori Cronin
Anna Dhaliwal
Joanne Fairgrieve
Hayley Goodwin
Jennifer Howell
Annabelle Murphy
Jae Hee Oh
Kathryn Orazem
Jen Page
Dana Porter
Ashley Stubbeman
Kendra Sundal
Kendra Tyre
---
Comments
comments