---
BUSAN, South Korea – Excitement builds while strolling into work. Today is the most glorious day of the month. Payday. When you check the bank account and see those seven figures, the sound of trumpets goes off in your head. Now, what to do with it? Yes, saving money is a very mature and responsible action, however, spending it will lead to pure ecstasy. Busan is a fabulous city to reside in and when you live here, the bank account can easily be running on monetary fumes before the next payday rolls around.
Below I've compiled a list, in no particular order, of the 10 best ways to blow your money in Busan. I apologize for your wallet in advance.
Just a disclaimer, as many will attest, purchasing alcohol is often considered the number-one way to lighten your billfold. But that's the most obvious method. Korea has a pleasant plague of intoxication infesting the entire country, so no one will judge you for being drunk, unless you happen to be working at the time. For the sake of common sense, alcohol is not on the list, especially because it can be combined with most of the activities here. Happy spending!
---
1. Food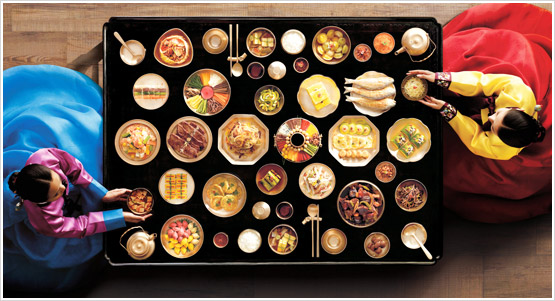 Food may be the obvious choice, but remember how cheap a Korean meal often is, and remember why you're reading this article. Splurge on something new! The Jagalchi Fish Market will burn a hole in your pocket faster than you can say kimchi. Barbecue restaurants are scattered everywhere, and there are more meat options than you could eat in a night. (Two tips on finding quality Korean restaurants: follow the Koreans, and get a taste of the kimchi as soon as you can. More often than not, good restaurants have good kimchi.)
If you're trying to stray from Korean cuisine, there are many other styles of food in this city. Finding a good burger without golden arches on it is easy (Sharkey's, HQ Bar), as is grabbing delicious Mexican (O'Taco, Paco Taco) or Indian cuisine (Shabana, New Little India). Lastly, buy those Turkish street kebabs around KSU and PNU if you're a nocturnal boozehound in need of something in the stomach before bed.
2. Jjimjilbangs
When your body begins to wear down after a long week of work, there is nothing better to unwind the tension than a refreshing trip to a spa, or jjimjilbang. Entry prices to spas will cost around 15,000 at the absolute most. This includes entry to the baths, saunas and relaxation rooms. Where the real money burning comes into play is through the extra services provided in the jjimjilbang. Knead the soreness away with a massage, grab a bite to eat at the café, trim your hair at the barber or indulge in any other service offered. And if you need to buy a gift for that significant other, Spaland in Shinsaegae offers gift certificates for multiple admissions, beyond being one of the biggest jjimilbangs in Busan.
3. A Trip to Seoul
Ok, so it's not Busan, but for a round-trip cost of about 115,000 won, the KTX will get you to Seoul Station in under three hours. There are cheaper and slower options to get to Seoul, but this article isn't about saving money. Check out any of the city's historical palaces to get a taste of Korea's past, visit a famous palace to brush up on the country's history or head up Seoul Tower and be amazed by the sights of the sprawling metropolis. As for nightlife, clubs, shopping and restaurants, head to either Itaewon, Gangnam or Hongdae (Hongik University) will do the trick. Like a puddle in the desert, your money will soon evaporate.
4. Festivals
Once spring hits, the temperature will rise, which means festival season swings into action. If you want perspective on your time here, checking out as many of these festivals as possible. Some are free to attend, but most cost some money; either way, between transport and food costs you're going to spend money. Enjoy it. A few key festivals include the Gimhae Cherry Blossom Festival, Seoul World DJ Festival, Boryeong Mud Festival, Ulsan Whale Festival, Busan China Festival and Valley Rock Festival.
5. Sporting events
Busan has its share of major sports covered with baseball, soccer and basketball. All of the stadiums for these sports are conveniently located together along subway line 4, the brown line at either the Sajik or the Sports Complex stops. Unless the Lotte Giants are dominating the Korean Baseball League (an unfortunate rarity), tickets to any sporting event are rarely sold out and can be easily bought on-site.
Even if you're not a sports fan, the spectators are what make these events worthwhile. The fans' cheering and music blasting from the speakers keep energy flowing throughout the entire game. Splurge on higher-end Lotte Giants tickets to sit in the Exciting Zone, bring your own beer and pizza and have a party.
6. Costco
Buying groceries in bulk is never a bad idea, and Costco raises that concept to new heights. Your pantry will never be more full after a trip here, and your wallet will never feel less empty. This place is perfect to buy meat, alcohol and household supplies, and the number of times people are caught saying, Come to think of it, I do need ______ is distressingly high. Be prepared to quickly spend over 100,000.
7. Nampo-dong Shopping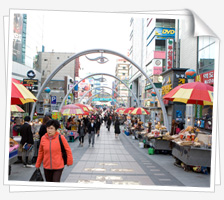 Have enough clothes? What about a new belt? Cell phone cover? The most ridiculous pair of Korean socks? If you answered yes to any of these, then you must head down to Nampo. Right on subway line 1, Nampo-dong is a intense commercial district with the best and sometimes priciest shopping Busan has to offer. Browse the brand name shops along the street with the golden statues one minute, and pop into the simple street shops the next. And if you get hungry, the neighborhood's restaurants will impress your tastes buds, as well.
8. Clubs
A staple of Korean nightlife, Korean clubs are notorious for emptying bank accounts on a weekly basis. Entry fees are usually 10,000-20,000 won. This often includes a drink, which you might consider a good deal, until you realize more drinks are 8,000 won apiece at least. At most, if the flashing lights, bumping bass and sweaty rump grinding are making you thirsty, bottle service sets can cost anywhere from 50,000 to 200,000 won. These include a bottle of liquor of your choice, mixers and either a fruit bowl or some dried squid and nuts. It sounds sparse now, but once you're there, you'll be grateful for every banana slice. The best clubs can be found in Seomyeon, Nampo and Haeundae, with Hive in Haeundae being my personal favorite. Remember that not all clubs are foreigner-friendly. In situations like this, having a Korean friend or two might remedy the problem.
9. Screen Golf
Scattered throughout Busan are golf rooms, much like noraebangs but with golf clubs instead of a microphone. Screen golf is video game golf but with real clubs, balls, and tees. Simply hit the ball at a projection on a screen and the computer calculates the speed and distance for you. After a few months of this, take to a real golf course and impress your friends by not slicing into the water hazard.
10. Go Gaming: Game Rooms, Arcades and Casinos
Busan has game arcades filled with everything from nostalgic games in our past to modern technological masterpieces. My personal favorite is the World Arcade in Seomyeon. Fill your pockets with 500 won coins, because you will end up force-feeding them down the slots to start up that next round. Unlike the PC rooms, which are designed for only computer gamers, the arcade has something for everyone, whether you like to hit things, drive a car, shoot a gun or shoot baskets.
Lastly, We cannot forget the many casinos around Busan. With the biggest ones being in Seomyeon and Haeundae, you can try your luck at the slots or sit down for a game of blackjack, poker or slots. Remember to bring your passport, because local Koreans aren't allowed in, so they assume you're a tourist. In keeping with that mentality, it's usually best to go on the weekdays, because on the weekends finding an open table that isn't for 100,000-won minimum bets is quite difficult.
---
Comments
comments