review
Sharky`s: California RePublic

3 weeks 12 hours ago

---
Whether at the original Sharky's at Haeundae Beach, the Gwangalli Beach location or the most recent addition of Sharky's III on the Haeundae Strip, Sharky's is the only place in Busan that is quintessentially Californian. Its friendly vibe is reminiscent of laid-back SoCal beach bars where you find a strange brew of patrons, some spiritedly blowing off steam, some relaxing with a kind ale or cocktail over board games by the beach. While the assorted assembly there may change (which keeps the craic...
Mercado Brazilian BBQ: A Whole Lotta Brazil on a Plate Near You

12 weeks 19 hours ago

11 Chesterfield Way: French Cuisine in Gyeongju

12 weeks 5 days ago

---
GYEONG-JU, South Korea -- For some reason, the new French restaurants springing up around Korea often are hidden in alleys that make them difficult to find. 11 Chesterfield Way, opened in 2011 by Gyeongju native Kim Jeong-hwan, is no exception. Located half way up a pedestrian lane off of Dongdae-ro in the city's student quarter, there is no sign jutting out that enables a passerby to notice it. Finding this place is worth it for anyone spending time in the historic...
Dal Mi Cocco, PNU`s Franco-Italian Food Option

16 weeks 6 days ago

The Dish: Fall Fusion - Some Interesting Twists on Traditional Korean Foods

41 weeks 5 days ago

BIFF Movie Review: Fish & Cat is a beautiful, bloodless slasher film

42 weeks 3 days ago

---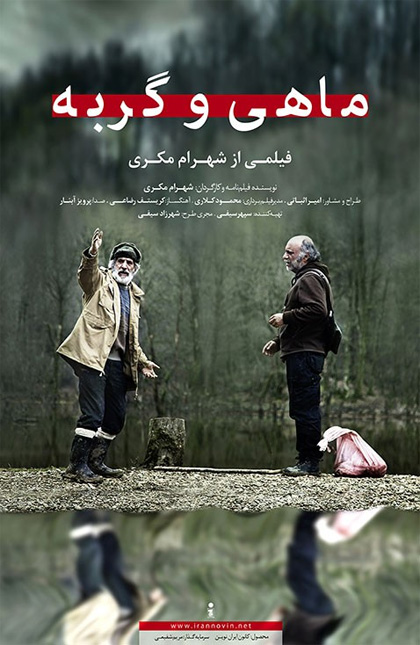 BUSAN, South Korea -- A voiceover booms in Farsi, telling the tale of a restaurant that made news for serving human meat. The film opens with Babak and Saeed, perhaps the world's creepiest restaurateurs, as they decide whether or not to give directions to some travelers. The alternative is obvious. Following this encounter, the two take a walk in...
BIFF Movie Review: The Unique Premise of R100

42 weeks 4 days ago

Review: Yeon Sang-Ho`s Latest Film Tackles the Subject of Faith

43 weeks 3 hours ago

---
BUSAN, South Korea -- When I saw Yeon Sang-Ho's sophomore feature on the list of this year's BIFF films, it immediately jumped the queue...
Review: Bluebird shows First Time Director`s Jim Jarmusch Influence

43 weeks 4 hours ago

---
BUSAN, South Korea -- After finishing her daily route, school bus driver Lesley begins the routine inspection of the bus, collecting lost hats and picking up trash on a cold January day. When she is distracted by a bluebird flitting around the bus, she fails to finish her regular duties. At the same time, self-centered waitress...
Interview: Acclaimed Documentary Director Lee Hong-ki Talks about His Latest Work

43 weeks 23 hours ago

---
BUSAN, South Korea -- Every year, Korea's most read film magazine 씨네21 (Cine 21) publishes the "Must List 30" for the Busan International Film Festival (BIFF) featuring their top picks for Korea's most prestigious film event. This year only two documentaries were selected and one of those was...