---
60 minutes. Four quarters. Only one champion. Superbowl XLV. Packers. Steelers. It's on!
This year offers a bit of nostalgia for NFL fans as both opponents, the Green Bay Packers and the Pittsburgh Steelers are "traditional" franchises, having been around since the league was formed.
For American football fans, it's the highlight of the year — Superbowl Sunday. The Superbowl is usually the first big event since the end of the Christmas holidays, or college bowl games if your into that.
The 45th installment of the Superbowl takes place this Monday morning, February 7th, with kickoff at 8:30 a.m. local time. For those of you have don't already know, the game features the Green Bay Packers versus the Pittsburgh Steelers. The game is being held in Dallas and Green Bay is the early two point favorite. While the bookies may be favoring The Pack, Pittsburgh QB, Ben Roethlisberger has two Super Bowl rings and is not going to let Green Bay get by so easily.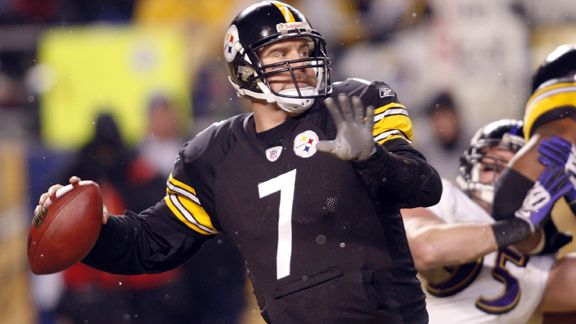 For those of you lucky enough to have the morning off, there are a few options to watch the game live, while for others, you may need to avoid the temptation to check the Internet all day and catch a replay in the evening.
If you want to watch at home, your best bet is to find an Internet stream, or hope you have a Slingbox, as there appears to be no Korean sports channel yet covering the game. Oh, the humanity!
There are a few options around town if you want to go out and watch the game with live. And don't forget, all the big companies break out their best new commercials–a side event of the Super Bowl within itself. And this years half time performance will be by The Black Eyed Peas.
---
Places carrying the game live in the morning and tape delay at night:
Haeundae:
-The Wolfhound: Doors open at 7am and our full menu including all our breakfast items will be available. There's also a special on Double Bloody Marys for 7000 won. More info here.
-Sharky's: In the Pale de CZ building, will be showing the game live at 8:00 a.m., and also replays at 7:30 p.m. and 9:30 p.m. Drink and food specials all night. More info here.
Kyungsung
-HQ Bar: Doors open at 7:30 a.m. Breakfast and drink specials. Replays will be shown at 6:30 p.m. and 9 p.m. More info here .
– Ol'55 – Doors open at 8 a.m. – Food will be served from Ausssie Burger, but please order in advance so they can order from them. More info
here
.
Comments
comments